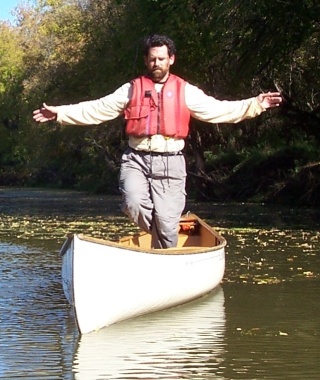 Wednesday
Paddles at La Barriere 2007
Since May 2 I have woken up 21 Wednesday mornings with the expectation of going for a paddle at the end of the day. Before leaving for work I always checked the weather and the list of people that had called (or emailed) over the prior few days. Fairly often the weather prediction was for rain or showers, but I knew that it would at least be dry if not clear - it always was (and is) for these canoe outings. I made sure that the keys were where they should be and that my sun and tree paddle, at least, was ready to go. I looked forward to the end of a long work day, one that never seemed to end and always had two or three additional requests and meetings to patiently deal with; all I wanted was to get out and launch my canoe.
One hundred fifty four participants came to paddle over the summer. I met many new people; some had canoed before with years and thousands of kilometers under their belts, for others sitting in a canoe was a brand new experience. A few people came to practice their skills before taking a course, or after. I had the pleasure of helping a number of people hone their skills when working on a skill level - I learned a lot from these same people about my own skills.
There were several regular paddlers who were more than willing to share their time, experience and skills with others. Greg, who always brought his own canoe, but inevitably helped get canoes out, and put them away. Brent came out many weeks and provided almost as much direction and support as I did - he even gave me many rides to the park. Eric had a chance to practice both paddling and instructing skills in his red canoe. Sharon was willing to paddle with anyone who also came out to experience paddle and canoe.
I want to thank those members of the Paddle Manitoba board who regularly came out to paddle, help others, and show that paddling in the city is just as important as those wilderness trips we all dream about. It is an important opportunity to give people a chance to paddle, practice, or just experience a little wilderness close to home. These short paddles provided an introduction to the wilds close to home and help build a shared understand of the need to conserve and cherish the wilderness and waterways for others to enjoy.
Thanks for a great summer of paddling; I will be out again next summer.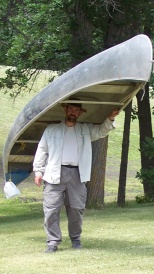 Charles Burchill
---
Back to C. Burchill's Home Page
Paddle Manitoba Home Page
Email: burc...@cc.umanitoba.ca Last modified: Sat Oct 23 07:21:25 2010