Obituary of Richard Frere of Roydon Frere Group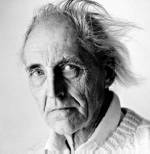 THE TIMES WEDNESDAY 5TH MAY 1999 (submitted by John Frere Scott)
OBITUARIES
Richard Frere - mountaineer and writer
died on April 27 aged 76.
He was born on
June 8, 1922,
Richard Frere was modestly content to enjoy the outdoor life of the Scottish Highlands, and though he wrote books on a number of subjects, he would probably have remained unknown to the wider world had it not been for his association with the writer Gavin Maxwell, the author of Ring of Bright Water.
Frere's biography of Maxwell, entitled Maxwell's Ghost, caused a stir when it was published in 1976 because as well as the love of otters, it dealt candidly with its subject's homosexual friendships. This aspect of the man had not been common knowledge even among Maxwell's close friends, and certainly had not been touched upon in the 1969 film of Ring of Bright Water which Frere always called "notably inane" or in Maxwell's memoir from the previous year, Raven Seek Thy Brother.
Frere denied sensationalizing in his book (which is shortly to reach its third edition). He said that Maxwell had asked him on his death-bed to write it, and "demanded that I write a true and impartial account".
The men had indeed been fast friends and Frere devoted much of his time to running Gavin Maxwell Enterprises, a company which administered the author's affairs, helping to cope with the large income that his best selling book brought him, as well as managing his tours overseas and his relations with the press. Furthermore, the two men had an uncanny physical resemblance, both being tall, lean and, until their final illnesses. physically very fit.
But Frere also accomplished many other things in his varied life. He had founded a fitness club before the war, long before such things became fashionable; he was a tireless campaigner in print against the commercialization of the Scottish countryside especially the vulgarity attending the Loch Ness Monster myth; and along with Michael Alexander he founded the Round Scotland Rigid Inflatable Boat Race.
Richard Frere was born at Roydon Hall, Norfolk, which had been in his family since 1766. Among his ancestors were the 18th century antiquary and MP for Norwich John Frere, FRS, and his son John Hookham Frere, a diplomat and author who translated Aristophanes and was one of the founders of the QuarterIy Review.
When Frere was a child, his father moved to Scotland from Roydon Hall, and after private tutoring he went to Inverness Academy. He instinctively took to the Highlands, and published his first book, Rock Climbs, a slim handbook of some of the smaller climbs in the Inverness locality, when he was only 16. Thoughts of a Mountaineer was to follow in 1952.
When war came Frere joined the RAF. He wanted to fly, but ear trouble ruled this out and he spent most of the war with RAF transport. With the return of peace, and with a small inherited income, he bought three railway carriages at Carrbridge, on the Spey, north of Aviemore. These he converted into a home, where he settled with his wife Joan and their young family.
Over the next twenty years he tried a series of ventures, such as mushroom growing and timber trading. He later described these endeavours, all of which ended in failure, with considerable wit and a self effacing frankness in his book Beyond the Highland Line (1984). In 1959 he settled at Drumbuie House near Drumnadrochit, overlooking Loch Ness, and soon afterwards he began the association with Gavin Maxwell that was to continue until Maxwell's death in 1969. Meanwhile, Frere had become fascinated by the geology and natural history all around him, and his book Loch Ness (1988) explores these as well as devoting a chapter to the non-existence of the local monster. A staunch defender of the countryside, he strongly opposed the decision by Historic Scotland to introduce a modem tourist development alongside the famous ruin of Urquhart Castle.
In 1989 Frere and the writer and Colditz veteran Michael Alexander, who were by then both in their sixties, set off from Inverness in a tiny rigid inflatable boat powered by two 15hp engines to attempt the 500 mile circumnavigation of northern Scotland. Their course took them down the Caledonian Canal, up through the Minches, round Cape Wrath. through the treacherous waters and rip currents of the Pentland Firth and then into the calmer waters of the Moray Firth and so back to Inverness. It was a hazardous voyage for a four metre craft in latitudes famed for bad weather and rough seas, but they enjoyed the experience so much that they established a race for rigid inflatables. which is run annually over the same course over a period of four days and now attracts entries from all over the world.
Frere's spirit, however, remained in the mountains. Although he had climbed a number of the Munros (the 277 Scottish peaks over 3,000ft which take their name from the Victorian eccentric who catalogued them), he was not a man to tick off such achievements. He was mainly a rock climber and his heart lay in the corries of the Cairngorms, many of which have now been ruined by skiing and its trappings.
He maintained an astonishing level of fitness, even for some time after his cancer was diagnosed. Despite the concern of his wife, he did many of his climbs alone, making them more arduous by carrying a substantial freight of rocks in his rucksack.
An example of a not so common breed, the man of letters who is also an outdoorsman, he injected a particularly dry humour into all his encounters. The physical world held no terrors for him he could make a drystone wall or put on a slate roof and he was completely without worldly ambition.
Richard Frere is survived by his wife Joan, and by two daughters and a son.

TO FRERE PEDIGREE COMPILED BY HORACE AND ARTHUR FRERE, 1899
TO INTERVIEW of BARON ALFRED FRÈRE of BELGIUM

TO FREER FAMILY RESEARCH DIRECTORY