Introduction
<![if !vml]>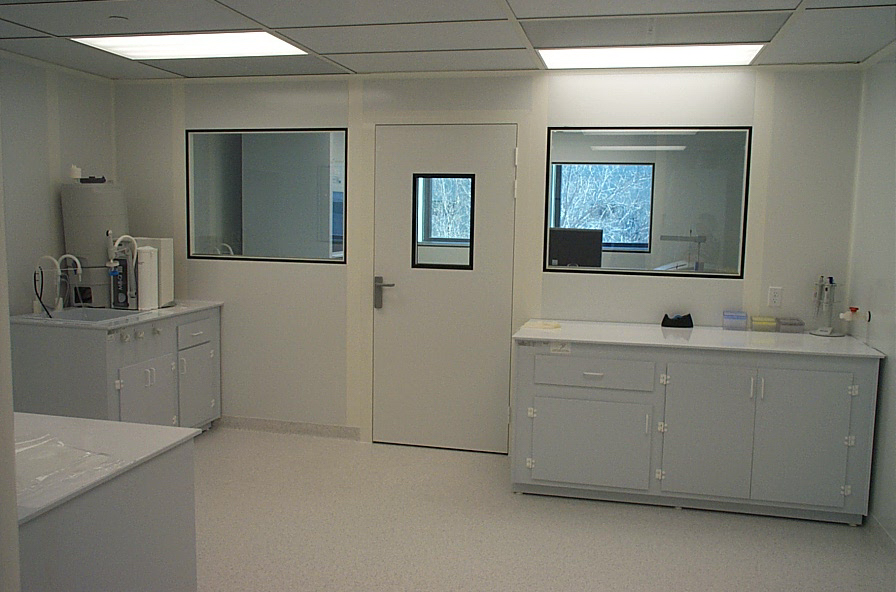 <![endif]>
The Ultra-Clean Trace Elements Laboratory (UCTEL; pronounced "you-see-tell") is a metal-free, ultra-trace analytical laboratory dedicated to the study of environmental chemistry and biogeochemistry of trace elements.
UCTEL is comprised of metal-free, Class 1000 and 10000 cleanrooms with Class 10-100 enclosures. All the lab counters and fume hoods are made of polypropylene. The temperature is controlled at 20 ºC, and the relative humidity is controlled at 40%. Major instruments including HPLC (Waters, Agilent), ICP-DRC-MS (Perkin Elemer), ESI-QQQ-MS (Agilent), CVAFS (Tekran), as well as an ultra-pure water purification system (Milli-Q Element). A floor plan is shown on the right.
Led by Dr. Feiyue Wang, UCTEL was funded by a Canada Foundation for Innovation (CFI) New Opportunity Grant (2001), and partially by a CFI Leading Edge Grant (2006). The laboratory has been involved in several major research networks and projects including the ArcticNet Network of Centers of Excellence, the Circumpolar Flaw Lead System Study (CFL), the Northern Contaminants Program (NCP), the Collaborative Mercury Research Network (COMERN), the Metals in the Environment Research Network (MITE-RN), and the Metals in the Human Environment Research Network (MITHE-RN).
As one of the most advanced ultra-trace analytical facilities, UCTEL also welcomes external users and samples, provided that the cleanroom protocols are strictly followed.
<![if !vml]>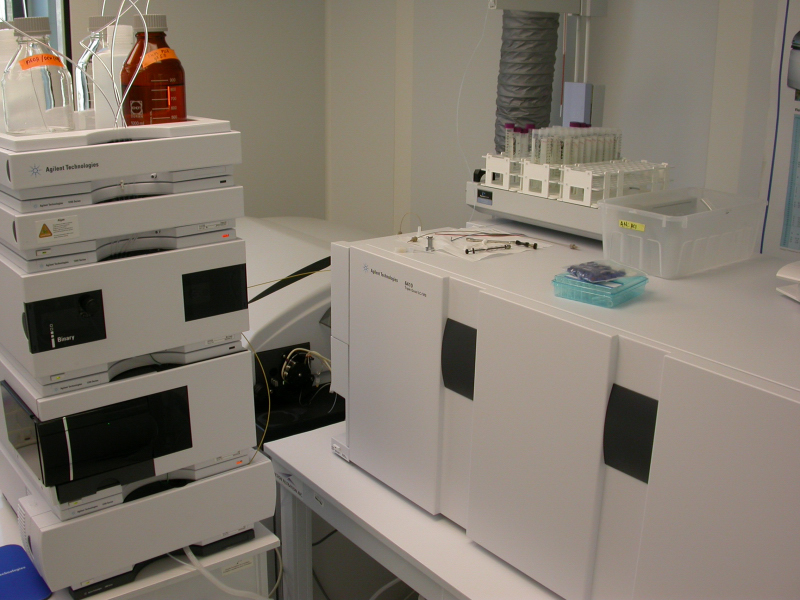 <![endif]>
<![if !vml]>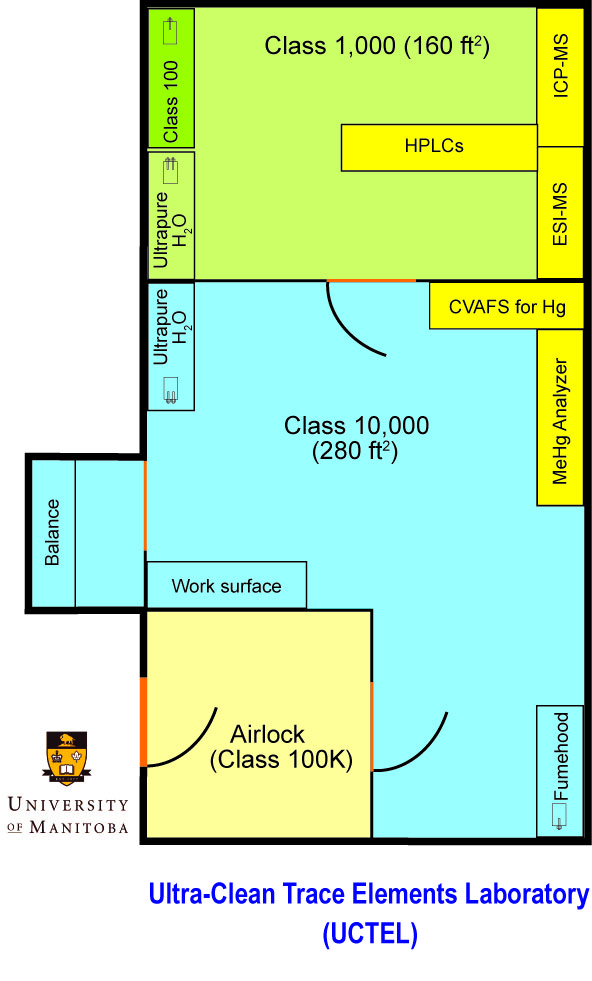 <![endif]>