STRSM
Société de transport de la Rive-Sud de Montréal transit service on the south shore of Montréal.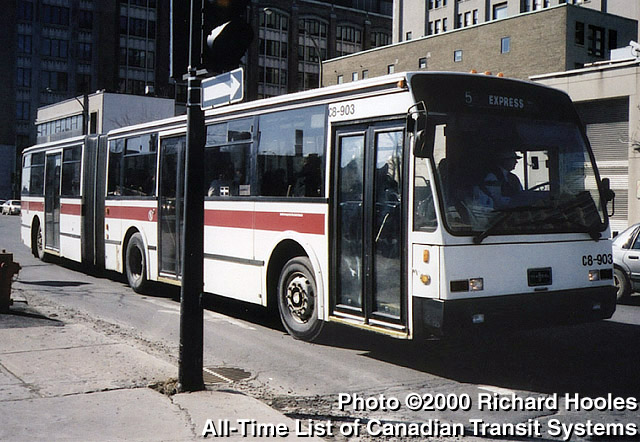 STRSM 08-903, a 1988 Van Hool AG 700, on St. Jacques St. West at Mansfield St. (February 28, 2000). One of only 22 operating in Canada.
Photograph Copyright ©2000 Richard Hooles. Used with permission.
Return to Transit History of Rive-Sud de Montréal, Québec
---
Copyright ©2001 David A. Wyatt
Return to All-Time List of Canadian Transit Systems The author is always interested in comments, corrections and further information. Please email to: dawwpg@shaw.ca This page last modified: Friday, 28-Feb-2003 16:01:59 CST