A Dry Summer - 2017
Wednesday Evenings at La Barriere Park
It was a great summer with beautiful weather (mostly) and great company. The water was high in May, covering the bridge for a week or so, but it fell over the summer. By the third week of September the level was the lowest I could remember - I have been paddling on the La Salle regularly since the 1970s). The level bounced up by almost half a meter for the last outing on September 27th due to plentiful rain over the prior weekend. We had twenty two weeks on the water with typically 4 or 5 people each week. Thanks to Eric and Paul for picking up weeks when I was away paddling on trips elsewhere in Canada (or this year in Europe).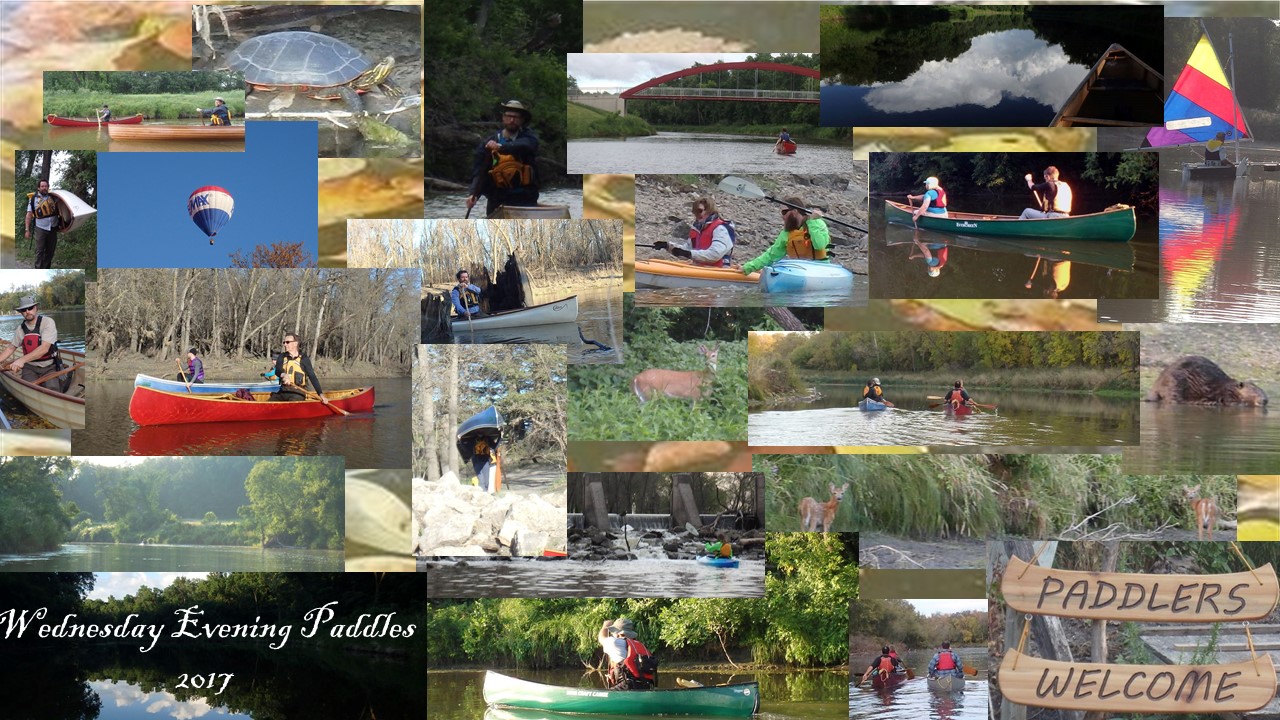 Once again I would like to thank the Paddle Manitoba board for supporting these popular paddles and for the time they spent coming out..
See you on the river next summer
Charles.
---
Back to my paddling Page
Paddle Manitoba Home Page
Email: burc...@cc.umanitoba.ca Last modified: Sun Oct 2 17:13:15 2016