Charles goes Canoeing


& other related things

Everyone must believe in something. I believe I'll go canoeing
Henry David Thoreau
Wednesday Evening Paddles
Since the early 1990s Paddle Manitoba has been hosting an open paddle at La Barriere park from May through September. I have been organizing these evenings since 2000. The park is located 5km south of Winnipeg on Waverly Street along the La Salle River. The outings are recreational and provide an opportunity for Paddle Manitoba members and the public to get out for an evening paddle. I am willing to spend time with participants to teach some basic skills or hone paddling technique. If you want to take a canoeing course but are not sure of your skill level let me know prior to the paddle and I can do an assessment of your skills.
During the two hour paddle you can paddle as far along the river as you feel comfortable. Two canoeists with moderate skill and fitness can paddle to the bridge at River Oaks Golf Course and back for a round trip of 9km. Many people come out to enjoy the evening and look for the Great Blue Heron, beaver or deer and go no more than the distance to the walking bridge (about 1km round trip).
Paddles run from 6:30-8:30pm in May, August, and September. During June and July the start time changes to 7:00pm.
Unfortunately due to a rash of theft and vandalism Paddle Manitoba is not able to provide equipment in 2014. Paddle Manitoba is working to arrange more secure storage facilities and may be able to offer equipment again in the near future.
Everyone must sign a waiver prior to the start of any event. All participants must wear a properly fitting PFD during the paddle.
Regarding paddles at other times: There may be periodic outings throughout the summer. Watch the Paddle Manitoba website event forums to see if any are posted (http://www.paddle.mb.ca/forum-2/).
Periodically I get questions about the river, where it flows, the kinds of fish. I found the following information and thought it would be of interest:
- La Salle River Integrated Watershed Management Plan (October 2010)
- La Salle River - State of the Watershed Report (2007)
- La Salle River Watershed Assessment Survey (2006 Final)
- A Post-Hoc Assessment of the Assiniboine-La Salle River Diversion Project, Lisa Lowman, Master Thesis, Natural Resources Institute, University of Manitoba, 2001

OK I give up! Where is Winnipeg?
Courses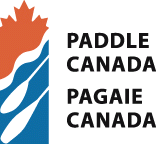 I am willing to run small Paddle Canada Style, Basic, and Lake Canoe courses over the summer months at a mutually convenient location and price. Contact me at the email address at the bottom of the page. All courses follow the Paddle Canada (formerly CRCA) program.
Paddle Manitoba runs introductory through advanced tandem and solo canoeing courses La Barriere park. More information can be found on the Paddle Manitoba instruction page.
Manitoba Pioneer Camp has run more advanced canoe courses, including instructor certification, for many years in the spring (see: Canoe School and other courses). .
If you are looking for canoe instructors check the Paddle Canada website under Programs->Canoeing->Instructors for Hire. I have taken or taught courses with Don Kurt, Eric Gyselman, Gerry Hirose, Brian Johnston, Jeremiah Heinrichs, Dave Pancoe, Cameron White, Sharon Touchette, Steve Allen - all do an excellent job. Interested in seeing if there are any open Paddle Canada courses near you check the Paddle Canada website under Programs->Canoeing->Search for a Course
Course Outlines:
The following are for personal use and may not contain all of the course requirements or complete information.
Canoe and Kayak minimum safety requirments:
Reference Material
I believe the best way to learn something is through a little education and a lot of practice. The following links may provide some helpful information on paddling techniques. Now stop reading this dribble; go and paddle!
How to Solo Flip a Canoe for Portaging
Carrying a Canoe with a Tumpline - Concerns and Potential Dangers
Selecting the proper Paddle Length
Whipping Paddles
Solo Landings
Weight Turns (sub-heading)
Circles
Solo Pivots
Solo Starting and Stopping
A Subtile Correction - Going Straight
Going sideways solo
Why learn to solo?
Lake Canoeists can be Edgy Too
Basic Canoe Skills
Modest Assertions of a Paddling Ideologue
Biting Flies in Manitoba. OK it doesn't really belong here but they do drive us to distraction when paddling (esp portaging).
Don't be a Buoy-Head use a J-lean instead
Samples of Canadian and American Freestyle Canoeing
Online video clips of various skills
Sitting in the boat
My experience with poling - early look
Websites that might be of interest:
Paddle Manitoba home page
or Find Paddle Manitoba on Facebook
Paddle Canada
Paddling Instructor - paddlinginstructor.com
Reflections on the Outdoors Naturally
Canadian Canoe Routes (See the Forums) owned and operated by: Wilderness Canoe Association
Canoeing.com - Lots of paddling information
Series of articles on paddling and equipment from Paddling.net
Another series of articles called "Cliff Jacobson's Notes" from Piragis Northwoods Company
Canoe Stories
John Winters - Technical Articles on Canoe and Kayak design, terminology, resistance measures.
Hearts and Minds - some technical explanations for lay-person on paddlesports (pivots, energy/momentum).
How to Solo a Tandem Canoe more generally the whole site paddlinglight.com
Canoeing in Canada from Out There, Canada's Adventure Travel On-line
Canadian Heritage Rivers System
Brian Johnston's Canoeing Site
Flash Earth - higher res satellite based on Bing and Yahoo
References (hard copy):
The following are some references that I have used in the past for learning canoe skills. Although all of these books provide some suggestions and tips on technique and skills the best way to learn is actually getting into a canoe and paddling - take a course, go to an open paddle, paddle with someone 'in the know', read & try. Out of the list below my preference is Path of the Paddle by Bill Mason.
American National Red Cross [The]. Canoeing. The American National Red Cross, 1977

American Canoe Association, Canoeing: Outdoor Adventures Pamela S. Dillon and Jeremy Oyen Eds. Human Kinetics, Inc. 2008

American Canoe Association, The Beginners Guide to Canoe & Kayak Paddling PaddleDog Nation, 2006. PDF copy found here Jan 2013 The American Canoe Association Beginners Guide is also available with similar information dated 2009.

Callan, Kevin. The Happy Camper; An Essential Guide to Life Outdoors. Boston Mills Press, 2005

Chase, John. Power to The Paddle, Exercises to improve your canoe and kayak paddling John W. Chase, 2014

Conover, Garrett. Beyond the Paddle (A Canoeists' Guide to Expedition Skills: Poling, Lining, Portaging and Maneuvering through Ice), 1991

Glaros, Lou, and Charlie Wilson. Freestyle Canoeing Contemporary Paddling Technique. Menasha Ridge Press, 1994 (second printing 1996)

Gray, Daniel A. Canoeing for Everyone. Morris Books Pblishing, LLC. 2009

Iowa Department of Natural Resources. An Introduction to Canoeing/Kayaking, A Teaching Module. Iowa Department of Natural Resources. 2008.

Jacobson, Cliff. Basic Essentials; Canoeing third edition. A Falcon Guide, Morris Book Pub., 2007

Kesselheim, Alan S. The Wilderness Paddler's Handbook Ragged Mountain Press., 2001

Goodwin, Ray. Canoeing Pesda Press, 2011.

Mason, Bill. Path of the Paddle; An Illustrated Guide to the Art of Canoeing. Van Nostrand Reinhold Ltd, 1980

Mason, Bill. Song of the Paddle; An Illustrated Guide to Wilderness Camping. Key Porter Books, 1988

McGuffin, Gary & Joannie. Paddle your own Canoe; An Illustrated Guide to the Art of Canoeing Boston Mills Press, 1999

Stringer, Omer. The Canoeist's Manual The Friends of Algonquin Park, 1989 (Original publication Dan Gibson Prod. Ltd., 1975)

Ray, Slim. The Canoe Handbook. Stackpole Books, 1992

Roberts, Harry. Basic Essentials; Canoe Paddling third edition rev. by Steve Salins. A Falcon Guide, Morris Book Pub., 2007

Rock, Harry. Canoe Poling Little Dancer, 2005

Rutstrum, Calvin. North American Canoe Country Macmillan Pub, 1964

Weir, James. Discover Canoeing, A complete introductin to open canoeing Presda Press, 2010

Westwood, Andrew. Canoeing; The Essential Skills and Safety The Heliconia Press, 2007
Other associated references
Gilbertson, Ken, Timothy Bates, Terry McLaughlin, and Alan Ewert. Outdoor Education: Methods and Strategies. Human Kinetics. 2006

Amrose, Susan A., Michael W. Bridges, Michele DiPietro, Marsha C. Loyett, Marie K. Norman, and Richard E. Mayer. How Learning Works: Seven Research-Based Principles for Smart Teaching. Jossey-Bass, 2010
Manitoba Routes & Information
Before you go romping off into the wilderness make sure you are prepared and have a realistic idea of your limitations and skills. The following resources are just starting points I would expect you to pickup appropriate topographic maps, suitable equipment, local knowledge, etc... Several of the books are out of print but you may be able to find them from local libraries or used book stores. A few of the suggested routes or locations are based on old (possibly out dated) information. Some of these resources are also included for neighbouring provincial or state regions. This is not an exhaustive list of sources; it was developed for personal information and interest.
You can get topographic maps and other canoe route information at the stores listed below or from Canada Map Sales (1007 Century Street, Winnipeg, MB) or from Canoe Maps Canada. Digital topographic maps can be found online through the Atlas of Canada (Natural Resources Canada), GeoGratis has CanMatrix Print Ready maps in PDF or TIFF or CanTopo maps in GeoTiff format or if you are handy with GIS then go to GeoGratis (Natural Resources Canada) for more detailed GIS data. Another recent source of Canadian Topographic Maps is Jeff's Topo Maps
Hard Copy
Archer, Laurel. Northern Saskatchewan Canoe Trips: A Guide to 15 Wilderness Rivers Boston Mills Press, 2003

Berger, Jonathan, Thomas Terry. Canoe Atlas of the Little North. Boston Mills Press, 2007

Beymer, Robert. A Paddler's Guide to Quetico Provincial Park. W.A. Fisher Co. 2001.

Real Berard's hand-drawn canoe route maps from: Canada Map sales

Buchanan, John. Canoeing Manitoba Rivers; Vol. 1 South Rocky Mountain Books. 1997

Gahlinger, Paul. Northern Manitoba From Forest to Tundra; A Canoeing Guide and Wilderness Companion. G.B. Communications. 1995

Goodwin, Ray. Canoeing Pesda Press (8 July 2011)

Greenstone Community Futures Development Corporation. Canoeing The Precambrian Edge; Wilderness, Adventure and Legend. Gordon Soules Book Publishers ltd., 1998.

Manitoba Conservation provincial park maps see electronic copies below.

Molinski, Dusty. By Paddle, Pack, and Track Through the Whiteshell. The Ripple, Paddle Manitoba Newsletter. Paddle Manitoba, 2008, pp9-12

Molinski, Dusty. Through Field and Forest, A CanoeCompanion for the Brokenhead River. Art Bookbindery (printed/bound), 2012

Ontario Ministry of Natural Resoruces. Canoe Routes of Ontario. McClelland and Stewart Ltd. 1981.

Paddle Manitoba. Canoeing in South Eastern Manitoba. Paddle Manitoba (MRCA), 2010.

Savoie, Denis. Seine River Greenway map. Save our Seine River Environment Inc. 2005. map is no longer here - looking for update

Schick, RoseAnna. Live the song of the paddles, Canoe routes for every level of skill, Winnipeg Free Press, March 23, 2014

Travel Manitoba Unearthed Outdoor Adventure Guide Travel Manitoba, 2009. Site no longer works, looking for update

Wilson, Hap, Stephanie Aykroyd. Wilderness Rivers of Manitoba: Journey by Canoe Through the Land Where the Spirit Lives. Canadian Recreational Canoeing Association. 2001
Electronic (web based)
Burchill, Charles. Winnipeg - Canoe Destinations and Access Points Self Published, 2010

Burchill, Charles. Day trips - 2016

IISD|ELA. Experimental Lakes Area Map. IISD. 2016. From IISD|ELA Experimental Lakes Area website. Note: this is not really a route but the map contains portage locations. Also see the old Fisheries and Oceans map from tbaycoc on wordpress

Canadian Canoe Routes, Jacobs, Allan (moderator). Manitoba Discussion and Resources. Canadian Canoe Routes Forum, Wilderness Canoe Association

Canadian Canoe Routes. Manitoba Canoeing Regions. CCR Inc. 2007-2009. NOTE: Limited selection see the CCR Manitoba forum for additional route/resources information.

Canadian Canoe Routes. North Western Ontario Canoe Routes from Ontario Canoeing Regions. CCR Inc. 2007-2009.

Canadian Canoe Routes. Saskatchewan Canoeing Regions CCR Inc. 2007-2009. Note: Limited selection see Sask. gov. site below.

Canoe Saskatchewan. Routes and Trips 2011.

Canoeing.com. Woodland Caribou Provincial Park, 2015.

Dewit, Vern.Canoeing 2009

Kenora, Tourism. Canoe Routes in Kenora Area. Ministry of Natural Resources, Ontario. Note: routes site is no longer active - some of the route information may be available

Kocay, Bill. Bill Kocay's River Running Pages. Self Published, 2009

Manitoba Conservation. Parks and Natural Areas, Outdoor Recreation Canoeing. Manitoba Conservation, 2010.

Manitoba Conservation. Atikaki Provincial Wilderness Park. Manitoba Conservation, 2001.

Manitoba Conservation. Duck Mountain Provincial Park. Manitoba Conservation.

Manitoba Conservation. Grass River Provincial Park Manitoba Conservation, 2002.

Manitoba Conservation. Nopiming Provincial Park. Manitoba Conservation, 2001.
Water Routes Tool for Canoeists - Nopiming Prov Park (2015)

Manitoba Conservation. Paint Lake Provincial Park. Manitoba Conservation, 2001.

Manitoba Conservation. Turtle Mountain Provincial Park. Manitoba Conservation, 2001

Manitoba Conservation. Whiteshell Provincial Park. Manitoba Conservation, 2002.

Manitoba Eco-Network. Manigotagan River. Manitoba Eco-Netowrk, 2008.

Minnesota Dept. Natural Resources. Minnesota's water trails. Minnesota Dept. Natural Resources, 2009

Natural Resources Canada. The Atlas of Canada - Toporama - Topographic Maps Natural Resources Canada, 2010. Note: This site does not contain routes but it is a source for topographic information.

Natural Resources Canada. GeoGratis Natural Resources Canada, 2010. Geospatial data available online at no cost and without restrictions, including Topgraphic map sheets in PFD and TIF format. Use CanTopo or CanVec depending on needs. This site does not contain routes but it is an excellent source for topographic map information.

North Dakota Parks and Recreation, Canoeing in North Dakota, 2015.

North Dakota Water Science Center. Canoeing North Dakota's Rivers US Geological Survey, 2008 Note Canoeing information is no longer available on this site - 2015 - looking for an update

Paddle Manitoba. Paddle Manitoba Resources, Routes Paddle Manitoba (MRCA). An original archive of the MRCA routes page is still available.

Paddle Manitoba. Booklet W Routes Demonstration Charles Burchill, 2010 based on Paddle Manitoba (MRCA) Trip Reports from the 1990s

Paddle Manitoba Routes Forum. Paddle Manitoba. 2009.

Paddle Planner Paddle Planner.com Interactive map in the Whiteshell last accessed 2016. See http://www.paddleplanner.com/

Path of the Paddle Association Trails. 2015.

Saskatchwan, Government. Saskatchwan Canoe Routes. Saskatchwan Tourism, Parks, Culture and Sport, 2009

Storie, Ken. River Journeys in Southwestern Manitoba Self Published, 2009.

Trails.com Minnesota Flatwater Paddleing & Canoeing | Minnesota Water Trails Trails.com, 1999-2009. Note: Detailed information requires registration - see MN DNR site

Travel Manitoba Paddling In Manitoba - Unsurpassed Waters Travel Manitoba, 2010. The web page is not longer for Travel Manitoba - no replacement found
also see: Travel Manitoba's Outdoor Adventure Guide, 2009. Page appears to be down

Travel Manitoba 2011 Outdoor Adventure Guide, 2011.

True_North's Rablin' boy. Canoeing The Bloodvein River Ramblin' boy, True_north's blog of trails travlled and rivers paddled. Aug 24, 2014.

Wallace Lake Lodge Wallace Lake Canoe Routes and Loops, 2015.

Wilderness SupplyWinnipeg Assiniboine River Canoe Route Map and Guide, 2015. On related pages there are a number of other trips etc... Look under Resources to the right.
I was not sure where to put this one but see the Historical Canoe Route Maps from Canada Map Sales (Real Berard's hand-drawn canoe route maps). Routes listed as of Sept 2009: Assiniboine, Grass River, Kautunigan, Land of Little Sticks, Little Grand Rapids, Mistik Creek, Bird-Manigotagan, Riviere aux Rats, Sasaginnigak, Middle Track & Hayes, Waterhen, Whitemouth, Winnipeg River.
Canoe Equipment & Rental Contacts (Winnipeg)
If you want to buy or rent canoe equipment in Winnipeg these are the places I recommend. There are other places, some are probably great, but I have not rented or bought at other places that I would recommend. Remember to do a little homework first, before you buy - try. All of these stores have options for trying out equipment and the staff, who actually use the equipment, provide excellent advice.

Wilderness Supply (Speers Rd) East side of Winnipeg (was Wave Track)
Wilderness Supply (Ferry Rd) West side of Winnipeg.
Mountain Equipment Co-op (MEC) Down town
Winnipeg Canoe Rentals (Heartland Archery). I will admit that I have not rented canoes from Heartland Archery but I have heard good things. Down town/St. B.

Water Levels
Environment Canada inconjunction with the Water Survey of Canada provides Water Station Levels Across Canada. Manitoba Water Stewardship also provides weekly information through their River Conditions page (note the link changes regularly ☹ ). The City of Winnipeg posts water levels regulary for several sites within Winnipeg. This page provides a few common bench marks as well.

Water levels from Environment Canada Hydrometric Data page that I find helpful. These are just a guide and should be checked for your own use ahead of time. Remember the difference of a few centimeters can be quite significant.

Lake of the Woods Control Board provides water level data, updated each workday, for the Winnipeg River drainage basin.

&nbsp&nbsp

There is nothing that is so aesthetically pleasing and yet so functional and versatile as the canoe.
Bill Mason

&nbsp&nbsp
A Short Paddling Biography
I learned how to hold a paddle at a young age while visiting my grandparents' cabin in the woods of Meadow Lake provincial park, Saskatchewan. Although I do not remember when I first paddled a canoe my passion was well developed as young teenager when I spent most of my small income from papers and camp honoraria on a paddle, PFD, and canoe. During a time when my friends spent most of their money on cars and drink I continued to feed my addiction with canoeing.
Through the late 1970s and early 80s I was well known as "Mr. Canoehead" in southern Winnipeg -- regularly making the 1.5km hike down to the river to paddle. This tradition continues to this day though the hike the trusty aluminum canoe has been replaced, usually, with a Kevlar model. I regularly took, and lead, trips through eastern Manitoba and NW Ontario during this time. Through the mid-1980s to 1990s I worked as a biologist in central Manitoba allowing me to paddle the rivers and lakes around The Pas and Flin Flon. My work also took me into Ontario rivers and lakes near Timmins.
All of that is great but what does that mean about my ability to teach people anything about this recreational activity? My first formal canoe training happened at YMCA Camp Stephens as a camper and leader. I went through the early CRCA (Canadian Recreational Canoeing Association) paddling program in the mid-1970s. I taught canoeing and wilderness awareness for a City of Winnipeg camp in the late 1970s and early 80s. I received my Red Cross Small Craft Safety instructor certification in 1982. In 1999 I received my CRCA Flatwater instructor certification, Lake instructor in 2008, and Canoe Poling instructor 2014. Over 2010/11 I developed the Paddle Canada Style Canoeing program. I am a Paddle Canada Advanced Lake and Style Canoe Instructor Trainer, Intermediate Poling Instructor.
Mostly I just like to paddle.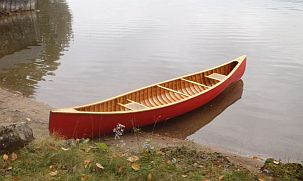 The Spirit
The spirit has moved within me
and draws me back each year.
It calls to me each spring,
every fall it draws a tear.
Every stroke's a blessing
each spring and summer day.
Moving forward with my life
in such a wondrous way.
How I love the tranquil sound
of water rushing by.
The quiet laughter on the hull
lifts my spirit high.
To paddle with you is a joy;
across the lake each fall.
Of all the things I keep inside
this I tell to all.
Once the spirit finds you
your life will be complete.
The love of paddle and canoe
will keep your soul replete.
---
Back to Home Page
Paddle Manitoba Home Page
If you have any questions or comments please send me Email: burc...@cc.umanitoba.ca
---
Only Those Who Will Risk Going Too Far
Can Possibly Find Out How Far One Can Go.
TS Eliot
---
Last modified: Mon Nov 7 21:09:01 2016