Physical Distancing - until the end, 2020
Wednesday Evenings at La Barriere Park
Evening paddles did not start out as hoped this year. In March, Manitoba Public Health limited gatherings and close contacts until the end of May in an attempt to limit the spread of COVID-19 and protect our health care resources. Even at the end of May, and continuing through the summer and fall, gatherings were still limited and there was an expectation of physical distancing. This meant that people had to come with their own 'bubble', support/help was limited (although in an emergency there was still help if needed), equipment was not shared (or loaned). Because of limited travel opportunities outside of Manitoba (and even within Manitoba) more people stayed local this summer which increased the number of people coming out for an evening of visiting.
Over the summer there were still 18 Wednesday evening paddles hosted.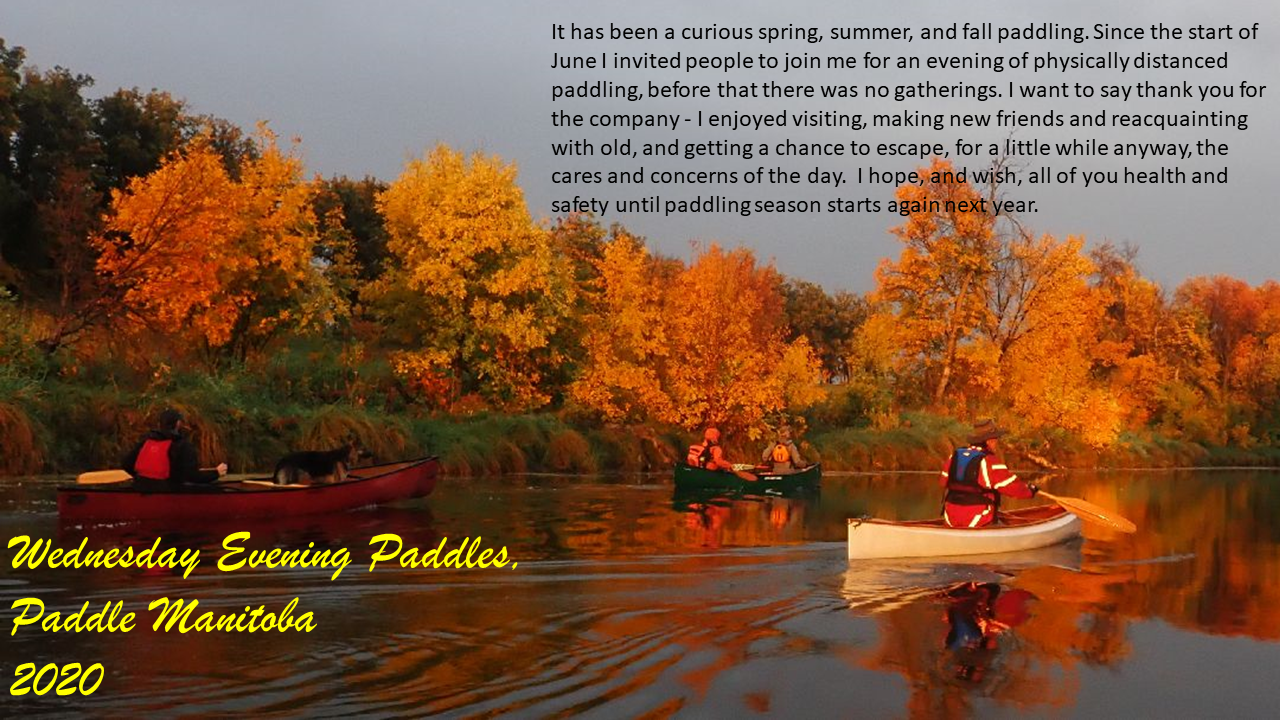 Once again I would like to thank the Paddle Manitoba Board for supporting these popular paddles.
I wish to see you all healthy and save on the river next summer.
Stay Save, Be Well.
Charles.
---
Back to my paddling Page
Paddle Manitoba Home Page
Email: burc...@cc.umanitoba.ca Last modified: September 20, 2019