GPS/GIS Stuff
I have been using GPS for quite a number of years for my botanical research/interest as well as outdoor pursuits. I bought my first GPS receiver almost 15 years ago (1994) and used it extensively for creating and mapping hiking trails, marking interesting botanical finds, finding my way driving through Canada/US on holidays, measuring perimeter and area of fields/plots, finding and mapping health facilities, and much more.
I started doing basic GIS work with air photos and 'ground truthing' over 20 years ago (1988) using image processing software such as NIH Image and PhotoShop on the Mac. I also did some work with Map II along with various CAD programs while working in the Faculty of Architecture CAD lab. I use ArcView and ArcGIS extensively in my current work to generate base maps and geocode locations. In combination with GPS information I have worked with field data and computerized raster/vector based GIS information.
Workshop Info
I have taught workshops on the use of GPS for canoeing, hiking and more recently GeoCache hunts. Starting in 2000, in an attempt to reduce my workload, I started teaching workshops on the use of GIS in health. These workshops incude the use of ArcView ® 3.x, ArcGIS desktop® , fGIS TM, Epi MapTM, and some others. I have posted some of the notes from these workshops on the this page. I have also put a more general workshop together on navigation with Maps, Compass and GPS.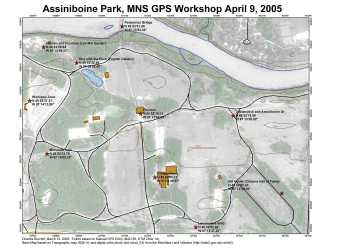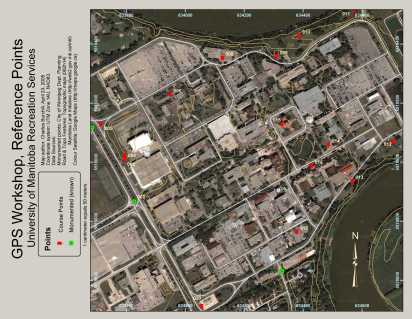 | | |
| --- | --- |
| | I compiled some locations for GPS validation that the participants may find of use. These points come from GeoBase (http://www.geobase.ca/) Geodetic Network information on Federal 3-D Densification Network, Canada, Level 1 (FED3DC1) - sheets 062H, 062I, 062O, 062P, 062J, 062G, 052L, 052E. I have not confirmed that all of these sites still exist so use at your own risk. Some of these sites may be on private land or areas with restricted access. Please respect private property and ask permission of the land owner. |
One of the questions I had, and have heard from others, is "what do these survey point/benchmark things look like anyway"? Here are a couple of examples.
Geodetic Survey of Canada Triangulation Station 654002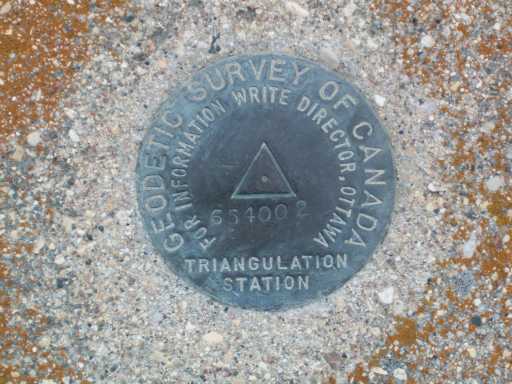 City of Winnipeg Surveys and Mapping point 84R611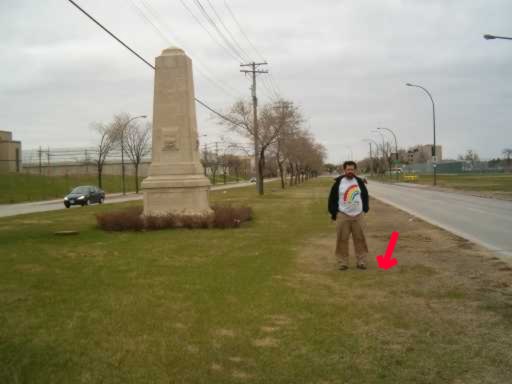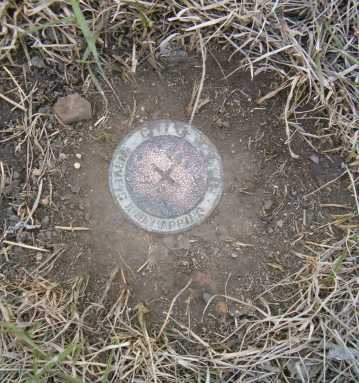 General Information
GeoCaching
Utilities and GIS Source
Equipment Info
Some GPSr Manufacturers Where to see, buy and sometimes get advice.
These are places that I have bought GPSr equipment from and/or they supported the workshops I have taught. This list should not be taken as a complete endorsement. Before you buy always do some homework first. Just remember when getting advice at stores they will often try to sell you up - know what you need before shopping then listen to their suggestions with a critical ear and ask questions! That being said I have received excellent advice from the places I have dealt with below. If possible try out the GPSr under 'real' conditions not just the parking lot.

Shop in Winnipeg:
Mountain Equipment Co-op (MEC) Limited selection that is directed to the self-propelled outdoor user. A good place to start.
Cabela's Directed at hunting/fishing but have a lot of other things as well. I am not sure how things have changed with the move to Cabela's but lots of people I know frequent the store.
Shopping by Mail.
You should know what you want first and do your own research. Don't expect in person support or demonstrations.

Some considerations when looking to buy a GPS receiver
---
Return to Home Page
Manitoba Nature Home Page
If you have any questions or comments please send me email: burc...@cc.umanitoba.ca
---
Last modified: Thu Oct 29 08:24:29 2015