The Welsh Plank
an alternative kneeling thwart for Canadian Style Solo
No, this is not some Welsh Buccaneer thing...
Kneeling is often presented as the only option when solo paddling; perhaps as a form of punishment. Many people have tried a variety of solutions to provide support, limit pain, and prevent injury to knees and ankles. Many canoes are outfitted with a permanent kneeling thwart or pedestal seat, but both take up otherwise useful space. Temporary solutions include: a large stuff sack or day pack filled with a sleeping bag or spare clothing; a prayer stool or meditation bench has been used fairly effectively; rolled towels or mats under the ankles, ... Most people find leaning against the bow seat, facing the stern, provides a suitable alternative.
During OCA Canoefest (May 2017) I saw a temporary sitting board for Canadian Style paddling. Mark Maier had sent a couple of these boards to a friend while I was visiting, and I fortunately got to try one. Mark said he had no claim to the idea so I brought the idea back to share with others. The un-named seat provides good support, similar to a kneeling thwart but because the board is level when canoe is heeled (Canadian style) it is more comfortable. I didn't have a name for the plank but Eric Gyselman started calling it a 'Welsh Plank' when I returned (in recognition of my trip and source), and the name has stuck.
The Welsh Plank - a simple 1x4x30 inch board with a notch cut across one end to rest on the gunwale, and an angled cut to rest on the floor on the other end. Depending on the canoe size and how much heel is preferred the length can range from 29-32". A good source of wood for a plank is from an old wood pallet - just be sure to sand all of the corners and edges to avoid butt splinters.

By Howard Pyle - Pyle, Howard; Johnson, Merle De Vore (ed) (1921) "Buccaneers and Marooners of the Spanish Main" in Howard Pyle's Book of Pirates: Fiction, Fact & Fancy Concerning the Buccaneers & Marooners of the Spanish Main, New York, United States, and London, United Kingdom: Harper and Brothers, pp. Plate facing p. 36, Public Domain, https://commons.wikimedia.org/w/index.php?curid=1744216
Line Drawing - Welsh Plank

Images of a Welsh Plank (in situ)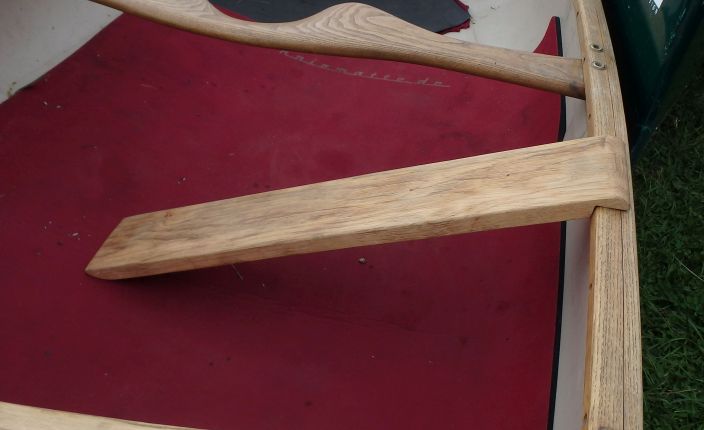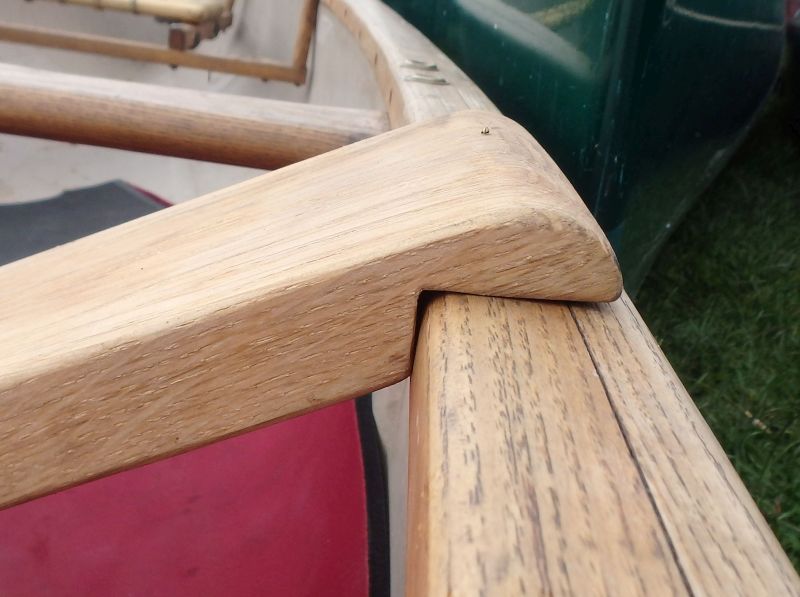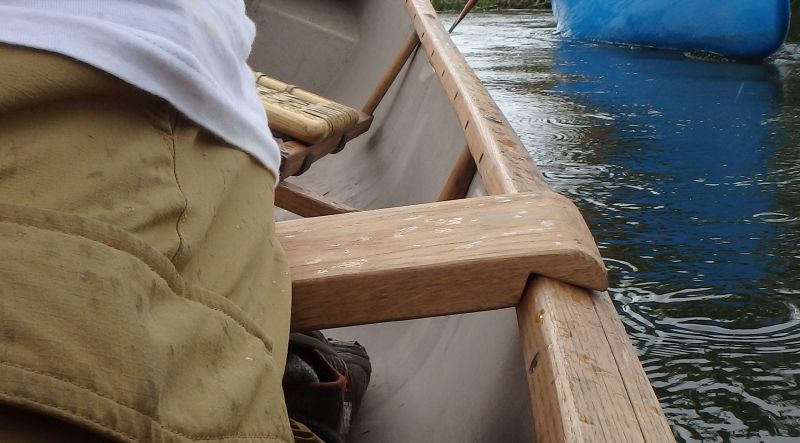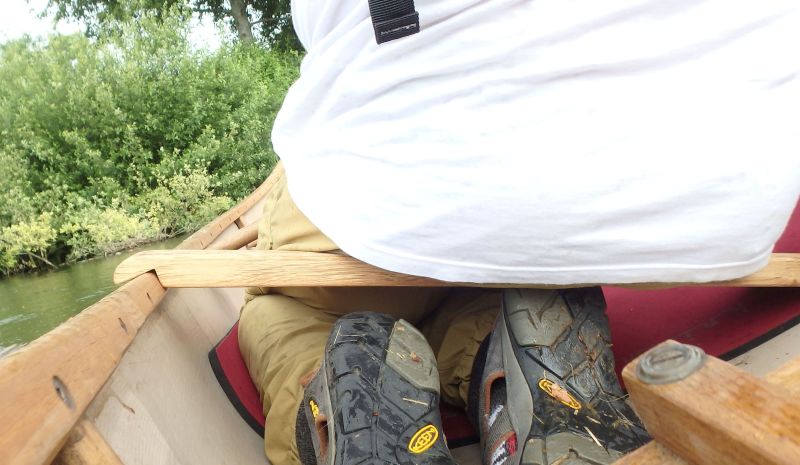 The Welsh Plank is not suitable for moving water or in rough (wavy) conditions since it is not fixed to the canoe. When out cruising the bench provides a level comfortable seat, keeps weight off of your knees, and maintains a reasonable standing heel for paddling.
A friend of mine mentioned this that setup dented the softer (spruce/cedar) siding and ribs of his canvas covered boat recently. I thought I would add this warning (or information) to the description here. Consider the hardness of the wood being used and the supporting points. The suggestion that he provided was adding some high-density padding to the touch points, the other consideration is making sure the touch points are made across the largest area possible - this likely means a bit of finishing to mate the contacts between the plank and the canoe.
Some examples of paddling with a Welsh Plank
Welsh Plank in Action
Seine River Paddle
---
Back to Home Page
Back to my Canoe Instruction WWW page
June 28, 2019