BASIC COMPATIBILITY IS A SPECIALIZED EVOLUTIONARY ADAPTATION
Rationale:
Basic compatibility - adapatation of a fungal race or species to a specific host
When basic compatibility exists, pathogen must be able to
grow efficiently in host's "environment"
overcome or evade host defenses
Evolution tends towards specialization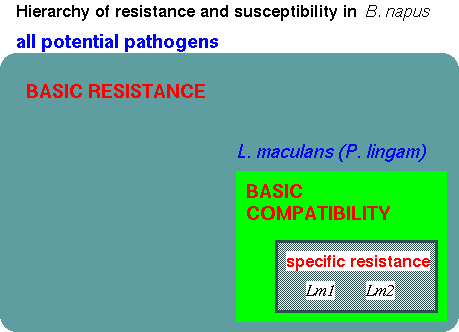 Significance:
Changes in host create consitions unsuitable for pathogen.
Pathogens of one species well adapted to defenses of the host, but NOT to defenses from other plants.
Thus, it may be better to use genes from other species for genetic engineering in Brassica, or to use Brassica genes in other species.