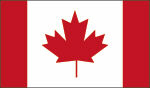 ---
The following obituary on James S. Freer appeared in the Winnipeg Free Press on December 23, 1933, p. 1 and p. 9 with photograph (not available). Born in Woodstock, Oxfordshire, England on January 4, 1855. In 1877 he came to Canada with his wife and 6 children. Took a farm that summer in the Brandon Hills district 10 miles south of the city. After 14 years in the Brandon Hills, now a seasoned veteran of the plains, he sold his farm and moved in 1901 to Elkhorn, buying a farm 7 miles northeast of the town. He lived there until 1917 when he retired, moving to Winnipeg and began working at the Winnipeg Free Press. In February 1878 he married Emily Jenkins in Luton, Bedfordshire. He is survived by his widow and 8 children - Spencer in Calgary, Oswald in Winnipeg, Fred in Winnipeg, Joseph and Mrs. H.F. Drake in Elkhorn, Manitoba, John in England, and Leonard in Los Angeles. He is buried in the Elmwood Cemetery in Winnipeg with wife and son Joseph. (Courtesy of Rosemary Bergeron)
---
(The following article was printed in the Winnipeg Real Estate News - p. 3, Friday November 28, 1997 - only a portion is printed below with permission of the Author. A book is planned to be released within the next year by the author on the topic.)

100 years of moviemaking
by Gene Walz
---
One hundred years ago, Canada became a movie-making country. During the preceding year, 1896, some American cameramen had shot some footage here, but it wasn't until 1897 that a Canadian took camera in hand and made a movie in his home count ry. And, that movie was made right here in Manitoba.
Sometime during 1897, James S. Freer (1855-1933) purchased a combination Edison movie camera-projector. In the summer and fall of that year, he had been making "home-movies" around his farm in Brandon Hills, Manitoba, just south of Brandon.
Freer's favorite subjects were, understandably, farm scenes and trains. Some of his short films (he made a dozen or so) were barely longer than their titles: Arrival of CPR Express at Winnipeg; Pacific and Atlantic Mail Trains; Six Binders at Work in a Hundred Acre Wheatfield; Typical Stooking Scene; Cyclone Thresher at Work; and Harnessing the Virgin Prairie.
Some of his other films combined the trains and farm scenes: Harvesting Scene, With Train Passing By. Some include politicians, like Premier Greenway Stooking Grain, or children: Comin ' thru ' to Rye is about a group of youngsters playing in the hay.
Freer also filmed local ceremonies and organizations, such as the Canadian Continental Jubilee and Winnipeg Fire Boys on the Warpath.
Because the provincial military forces trained near his home, they also were the subject of a film; Canadian Militia Charing Fortified Wall pretty much sums up its content.
A newspaperman in Bristol, England, Freer emigrated to Canada in 1888. Whether he became a good farmer here is unknown, but he was a competent filmmaker and a shrewd man. His favorite movie subjects just happened to be ideal for selling the prairie s to prospective immigrants.
Freer managed to convince the Canadian Pacific Railway of this. They agreed to finance a trip back to England for him in the spring of 1898. Freer organized a screening and lecture tour throughout the British Isles entitled Ten Years in Manitoba.
For Freer it was an all-expenses-paid trip back home. For the CPR, it was a chance to recruit people who would settle the Canadian West and use their trains.
Reports from England indicated that Freer promoted "thevalue of agricultural pursuits in Canada." He emphasized "the richness of the Canadian soil" in his lectures. and used every occasion as an opportunity to mention "the large free grants of land" that the Canadian government was making available to willing immigrants. Thus his "home-movies" became very early examples of goverment propaganda.
His films often portrayed farm scenes such as threshing. The screening-lecture tour was such a success that Freer stayed in England for over a year and returned to Brandon Hills with enoug footage from this tour to supplement his local screenings in Manitoba with filmed views a England for the homesick residents of the province.
Probably his most popular short film (they were rarely longer than two minutes or so) was The Changing Guards at St. James Palace (as exhibited at Windsor Castle).
Back in Manitoba, Freer made plans for a second trip abroad. He was likely too busy moving to Eriksdale to shoot much new footage, or maybe simply ran out of suitable new subjects. What-ever the reason, Freer ended up buying some extra films from other filmmakers. He couldn't get permission to film the Duke of York's arrival in Canada, for instance, so he purchased a film about it.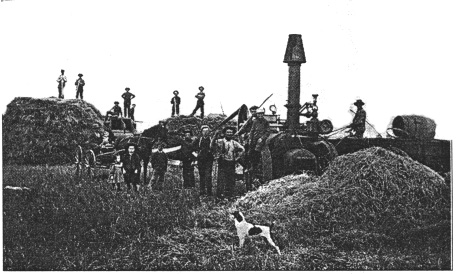 "Manitoban James S. Freer was the first Canadian moviemaker"
Freer's second tour took place in 1902. This time, he was sponsored by the federal govemment. His friend and neighbor happened to be the popular Member of Parliament for southwest Manitoba, Clifford Sifton, who was also the federal minister of the interior. Sifton was most anxious to encourage immigration.
The 1902 trip was not nearly as successful as the first. Perhaps word filtered back to his British audiences that Freer had conveniently neglected mosquitoes or provided an inadequate indication of Manitoba's legendary cold. Faced with a lukewarm response, Freer quicky returned to Eriksdale and seems to have abandoned moviemaking entirely.
Some records of Freer's tours remain, along with a few clips from the movies he made. But little more is known about this pioneering Manitoba moviemaker. His career was all too brief. Whether he passed on his equipment or his expertise is lost forever in the cold mists of time. ........................
(Gene Walz is a professor in the film studies program at the University of Manitoba)
James S. Freer was the 5th of 7 children of John Freer's second marriage. His father was a Baptist Minister. John S. Freer came from Woodstock, England.

For further information on James S. Freer contact

Kevin S. Freer
To Kevin S. Freer Kinship Page

To Freer Family Research Directory