FREER FAMILY GENEALOGY RESEARCH - CANADA -
---
WELCOME TO THE FREER GENEALOGY SEARCH (Canada).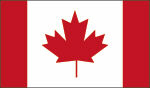 This page has been set up to search and make contact with those who are interested in the Colonel Freer (Canada) Family Tree and related families (Edwards, Lucas, Pierce, Falkiner) by Stan W. Freer, Ph.D., Department of Anthropology, University of Manitoba, Winnipeg, Manitoba, Canada. Email address of Stan Freer (click here).
I presently have a database of over 2300 individuals in the tree associated with Colonel Arthur William Wellington Freer (Freear). Of intertest regarding the Edwards family is the fact that they once owned a portion of what is now New York City with deeds to it on birch bark paper. The land was lost when the individual had to return to England. Although a claim to the land was made in the 1930s it was lost due to the Statues of Limitations. There is also a direct link with Sir Christopher Wren, considered England's greatest architect. It is believed that the Colonel came, via Ireland, from the County of Warwickshire, England, next to the county of Leicestershire where a number of Freers lived and presently live today. Colonel Freear married Alicia Butler, said to be a daughter of an Earl of Ormonde in Ireland. Upon her death he married Eliza Ganford. The Ormondes were one of two major families in Ireland who followed Henry II of England to Ireland. Colonel Freer was a Lieutenant in the Second Battalion 30th Foot Regiment on June 18, 1815, under the Duke of Wellington at the Battle of Waterloo(see Colonel's history of battles in Waterloo Campaign) for which he won a medal for bravery. He was then given land by the Queen of England in Upper Canada (Ontario) arriving in Ontario in 1831. He co-founded the town of Warwick, near London, Ontario. After arriving in Ontario he became a Major in charge of the 27th Regiment, Company "D" for Upper Canada. He also founded the only Grist and Saw Mill in the area and latter became a Justice of the Peace. Today his military armour, medal, and Freer Coat of Arms are displayed in theStrathroy Museum in Ontario. His only daughter is said to have married a James McCormick of the McCormick's tractor firm in Chicago.
Another Canadian Freer to leave his mark on history is James S. Freer who came from Bristol, England. James Freer was the first Canadian to make films. Some of his family can be found in British Columbia and California. A documentary film on the History of Canadian film making is presently being produced which will include a portion on James S. Freer. By clicking on his name, James S. Freer, you can read a short description of his work by Professor Gene Waltz at the University of Manitoba, who is doing research on Manitoba filmaking.
Other countries where the Freer family can be found include Australia, Austria, Belgium, England, France, Germany, Ireland, Mexico, Netherlands, New Zealand, Scotland, South Africa, Switzerland, Tasmania and United States.
To Colonel Arthur W. W. Freer (Freear)
To Strathroy Middlesex Museum Display
To Colonel Freer's Lineage Chart
To Warwick, Warwickshire, England Map
To ORMONDES, Alicia Butler Family
To London/Middlesex County, Ontario Genealogy Research
To Main Menu of Canadian Archives (Library and Archives Canada) formerly ...


To FREER FAMILY RESEARCH DIRECTORY