Sir Christopher Wren
(..who raised Robert II and Francis Edwards after the death of their parents who were related to Wren through blood ties. - Albert Wellington Freer - great grandson of Colonel Arthur William Wellington Freear (Freer) married Maltilda Edwards a descendant of Francis Edwards. Albert Wellington Freer is great grandfather of Stan Freer, Web Page Organizer)

England, France's real competitor for domination of northern Europe, however, was the developing maritime nation of England. The Renaissance had arrived especially late there. After an almost abortive introduction of Palladianism by Inigo Jon es in the early 17th century, the development was suspended until Sir Christopher Wren's appointment as surveyor of the king's works in 1669. He was the last scholar-architect, having pursued mathematics and astronomy before becoming involved in building.
He became one of the most brilliant and prolific architect-bureaucrats of the age. Before his death in 1723 he had designed 52 London churches (after the 1666 fire), carried through the construction of St. Paul's Cathedral from foundation to cupola-top between 1673 and 1710, extended several palaces, and built two huge military hospitals at Chelsea and Greenwich.
He is chiefly remembered for St. Paul's. It is French in its severity but original in its Gothic plan (insisted upon by the cathedral chapter) and ingenious in its vaulting and dome. From Wren's office emerged Nicholas Hawksmoor who, together with the gentleman-architect Sir John Vanbrugh, erected a series of huge ducal palaces in the early 18th century, notably Blenheim Palace near Oxf ord (begun 1705).
WREN, Christopher (1632-1723). Having one of the greatest minds of his age, Christopher Wren could have become famous in any one of several fields. He had become a professor of astronomy before he was 30. It was more by accident than intentio n that he became England's greatest architect.
Wren was born on Oct. 20, 1632, in East Knoyle, a village in Wiltshire, in southwestern England. His father, later dean of Windsor and chaplain to Charles I, was then rector of the village church. The boy took a great interest in science, particular ly mathematics and astronomy. His interest continued at Westminster School and at Oxford, which he entered in 1649.
Wren was always interested in architecture, and he was a superb draftsman, but he did not consider himself a professional architect. He was a professor of astronomy at Oxford from 1661 to 1673. His first major buildings were a chapel for Pembroke Co llege, Cambridge, completed in 1665, and the Sheldonian Theatre, Oxford, completed in 1669. For several years he worked on plans to reconstruct old St. Paul's Cathedral in London. He visited Paris in 1665 "to survey the most esteem'd Fabricks of Pari s." Back in England, he again tackled plans for restoring St. Paul's. Then in 1666 the Great Fire destroyed the cathedral, scores of parish churches, and most of central London. He immediately submitted plans for rebuilding the city, providing for br oad avenues, wide squares, and long vistas. His plans were abandoned, but Wren threw himself into the task of designing a new St. Paul's and 52 churches for the City of London. The cathedral was not begun until 1675 and not completed until 1710. Work on t he City churches began inearnest in 1670. The churches' interior fittings and decorations were the responsibilities of the individual parishes, though Wren's advice was often asked. His main contribution was in the towers, which display a great variety of invention. Among his handsomest secular buildings are the "new" wing of Hampton Court (1689-94) near London and the Greenwich Hospital, now the Royal Naval College (1696-1716).
Wren was twice married and had two children by each wife. He was appointed surveyor-general of the King's Works in 1668 and was knighted in 1673. He served as a member of Parliament twice--from 1685 to 1687 and in 1701-02. He took little note of the honors heaped upon him and seldom replied to attacks of jealous rivals. Wren died at 90 and was buried in St. Paul's. No monument was erected at his grave at the time, but over one of the great portals of the cathedral his epitaph was carved: Lector, si monumentum requiris, circumspice--"Reader, if it is a monument you seek, look about you."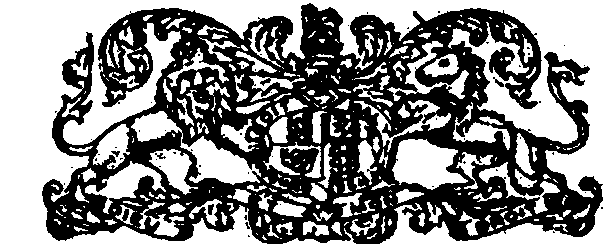 St. Paul's Cathedral


To Freer Family Research Directory