Transit Service to Headingley, Manitoba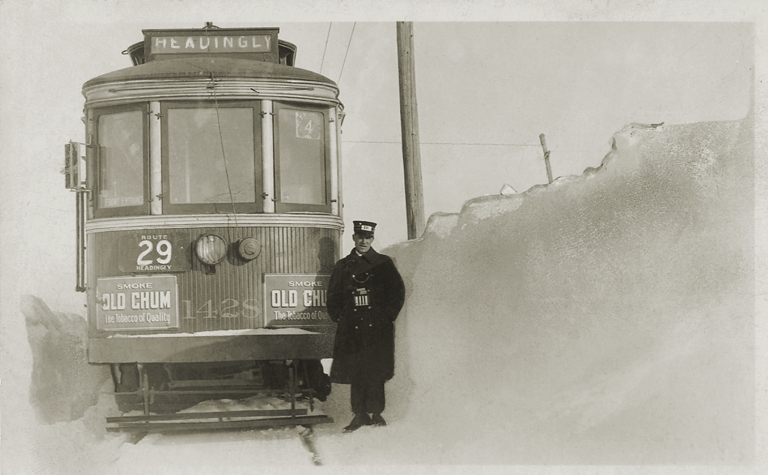 (above) Winnipeg Electric Company 1428 operating the Suburban Rapid Transit Company route to Headingley in the winter of 1927. The snowbanks on this line were legendary. Winnipeg Transit photo.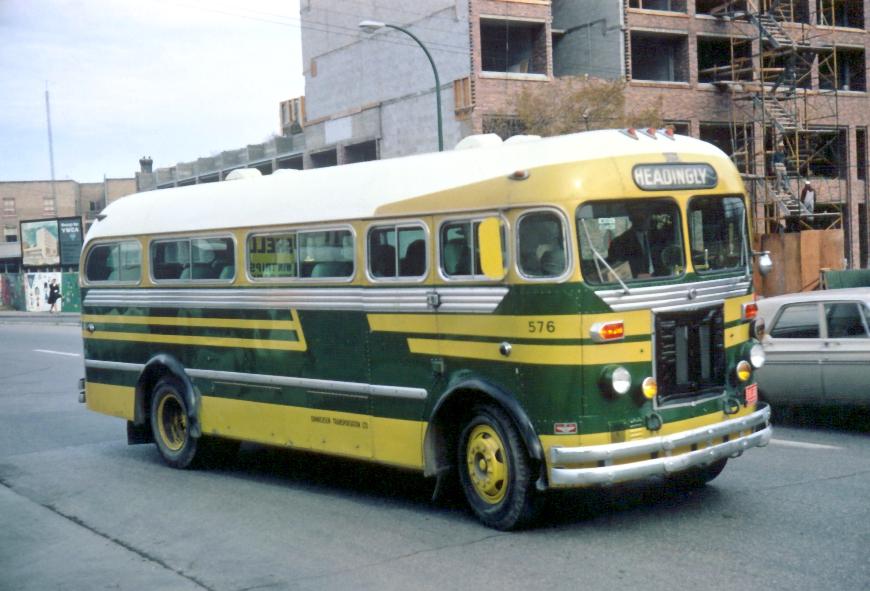 (above) Sonnichsen Transportation 576, a Western Flyer model T-28 Standard, southbound on Colony Street in downtown Winnipeg, departing from the bus depot on a regular run to Headingley, October 12th, 1967. Photo: Peter Cox. Used by permission.
David A. Wyatt, 2007. This page last modified: Tuesday, 29-Jan-2008 20:10:08 CST