The source/filter model
The source/filter model of speech production says that the complex wave that actually comes from a speaker's mouth depends on two things:
the source -- the glottal wave
the filter -- amplifications and de-amplifications imposed by the vocal tract's frequency response curve
The frequency response curve shows how the vocal tract in neutral position would respond if you gave it various frequencies: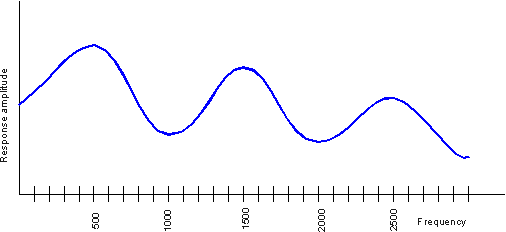 The spectrum of the glottal wave shows what frequencies you're actually giving it: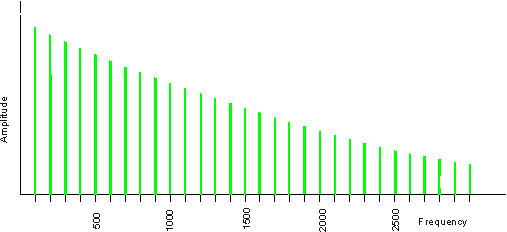 Putting these together gives you the spectrum of the wave that comes out of the mouth for a schwa: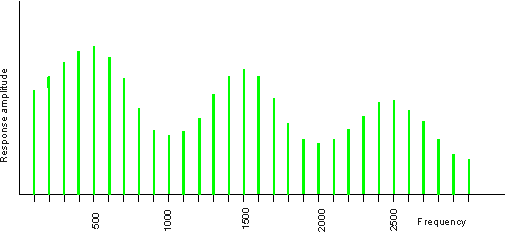 The two aspects of the source/filter model are independent of each other.
You can speak different vowels with the same pitch. The harmonics will remain the same distance apart, but the bumps (formants) will be in different places.
You can speak the same vowel with different pitches. The bumps (formants) and the overall shape of the spectrum remain the same, but the harmonics will be spaced differently, as shown in these diagrams.