FREER FAMILY GENEALOGY SEARCH
---
Welcome to the Freer Genealogy Search (United States).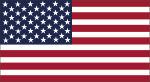 FREER FAMILY IN THE UNITED STATES
---
There are two major groups in the U.S.A. One group is from the New York area and the other is from the South Carolina area. In the U.S.A. the Freer name is linked to such things as the Freer Art Gallery in the Smithsonian Museum (donated by philanthropist Charles Lang Freer), largest oriental collection in the world, Freer\Low Family Association [associated with the Huguenot Historical Society] in New Paltz, New York, and the town Freer, Texas, near San Antonio, home of the annual Rattlesnake Contest each year. There is also a Solomon Freer Family Association in the U.S.A. The address for Freer-Low Association is P.O. Box 662, New Paltz 12561.
As well, information on Freers of Pennsylvania can be found on the Freer Pennsylvania page.
Click on the mail-box icon below to reach Stan Freer for general information on Freer Genealogy.