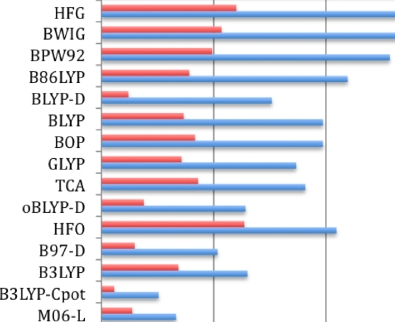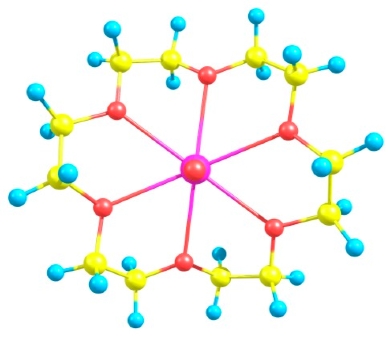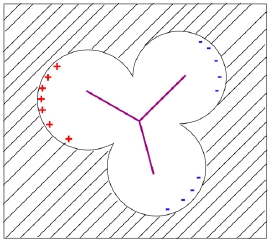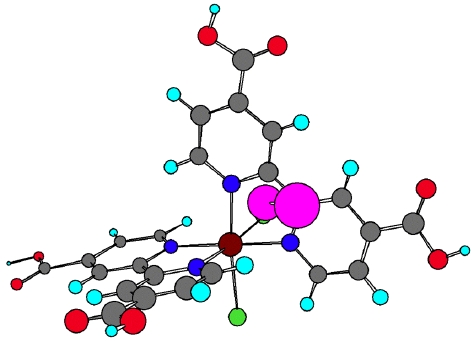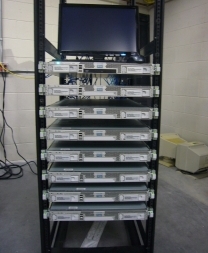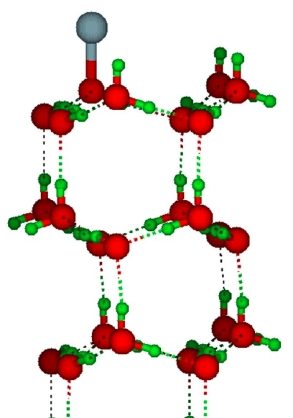 General
Our research interests are in the areas of theoretical and computational chemistry, notably electronic structure theory. Computational quantum chemistry involves applying rigorous, 'first-principle' quantum-mechanical methods to the study of molecules, surfaces and solids and their properties. The growing relevance of quantum chemistry has been recognized with the 1998 Nobel Prize in Chemistry that has been awarded to W. Kohn and the late J. Pople, two outstanding pioneers of the field.
More specifically, we are developing and applying state-of-the-art quantum chemical methods to study molecules, surfaces and solids and their properties. The specific quantum-chemical method that we use most often is known as density functional theory (DFT). Quantum-chemical simulations are computationally demanding, and powerful modern computer systems are required.
Computational quantum chemistry is uniquely positioned for the challenge of proposing and explaining chemically meaningful concepts and models such as, for instance, reaction mechanisms, bond orders, frontier orbitals or charges, their relationships to spectroscopic observables, and how and why these might change for a series of related compounds. This requires us to go beyond mere calculations, and focus on the interpretation of the calculated numbers also.
Many of our projects involve collaborations with other research groups − both experimental and theoretical − locally, across Canada and worldwide. If done well, collaborations enhance the research of all parties involved, and they provide unique opportunities for training and growth of students and postdocs.
Goals
The general, long-term goals of our research are as follows:
To develop a solid understanding of actinide chemistry from theory alone, so as to avoid difficult and dangerous experiments with radioactive materials (particularly transuranics) as much as possible.
To contribute to a dramatic increase in the role of solar energy, thus helping Canada respond to the global energy challenge. We do this by applying the unique tools of quantum chemistry to novel solar cells (dye sensitized solar cells) and catalytic water splitting.
To achieve detailed, molecular-level understanding of the environmental chemistry of heavy metals such as mercury and uranium, and in this way to facilitate their remediation from or containment at contaminated sites.
To develop computational chemistry generally, and DFT methods in particular, into valuable and reliable research tools for areas where they have not yet reached their full potential. We achieve this by critically testing ("benchmarking") existing methods, extending the range of their applicability (adapting them to new areas of application), as well as by devising new and improved methods.
<! I could update/ change this list of pictures and the one in the next section with new figures as they become available with new publications.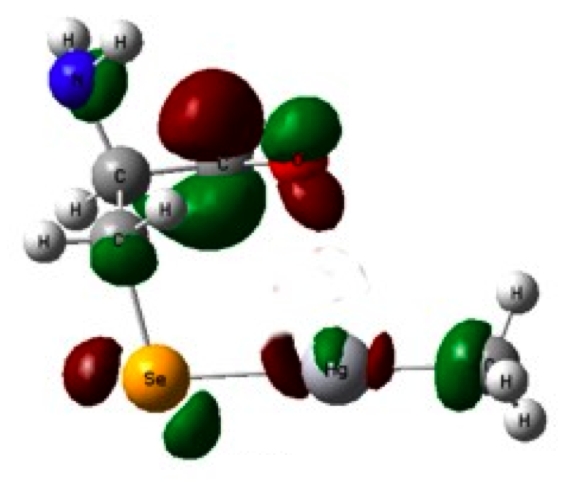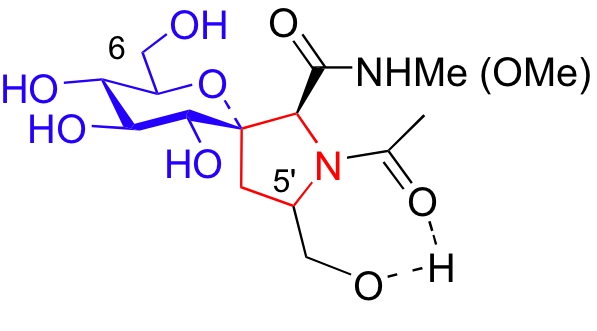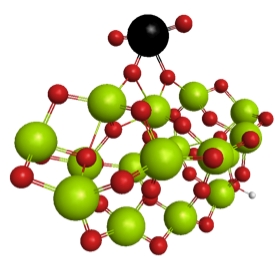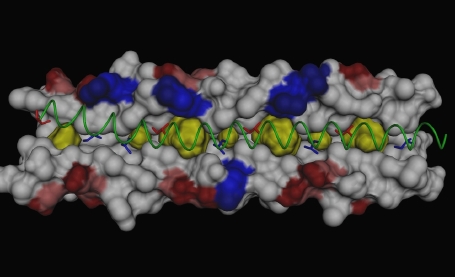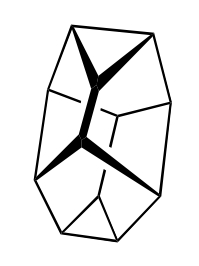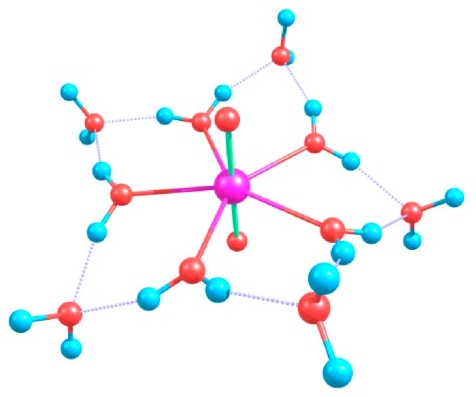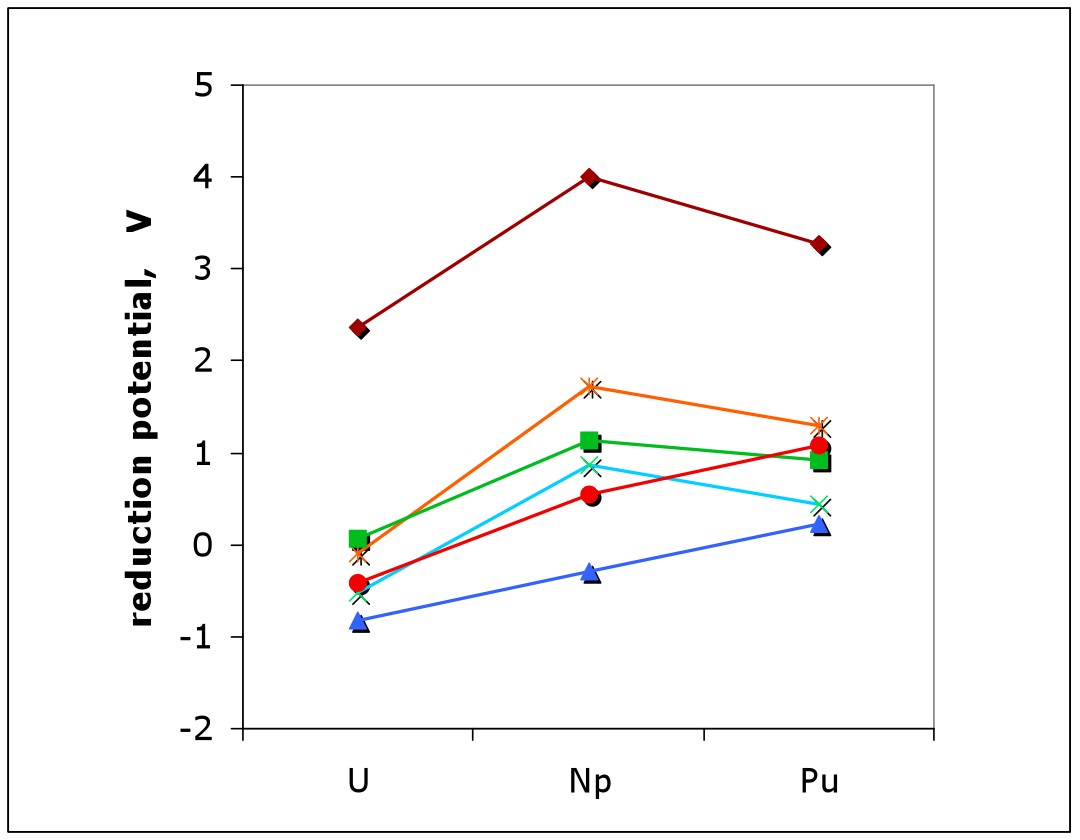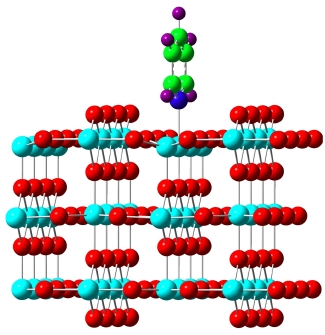 Research Projects and Themes
<!This picture is a little stretched; the natural height (for a width of 300) would be 178.>
Theoretical Actinide Molecular Science
We use the tools of (relativistic) quantum chemistry to study the chemistry of the early actinide elements, notably U, Np, Pu, and sometimes also Th, Pa or Am. Our research is motivated by fundamental interest arising from the unique chemistry of these elements, as well as by the nuclear waste problem. In many cases, it is also inspired by collaborations with experimental researchers.
Currently, some specific projects in the field are as follows:
(i) Investigation of actinide inclusion complexes with polypyrrolic and other macrocycles, such as crown ethers or a "pacman"-like macrocycle that has two separate cavities. The "pacman" provides a platform for unique bond schemes involving actinide metals.
(ii) Study of the interaction between aqueous actinide species and mineral surfaces, notably TiO2, in collaboration with geologists and environmental chemists.
(iii) Aqueous uranyl (actinyl) chemistry; species such as hydroxides or actinyl aquo, peroxo and carbonate complexes are of particular interest.
(iv) Gas-phase actinide chemistry.
(v) We are continuously involved in critically evaluating ("benchmarking") quantum-chemical methods as applied to the chemistry of the actinides. Three principal levels of approximation need to be optimized (relativistic approximation, model chemistry, solvation models).
(vi) Previously, we have studied the interactions between uranyl complexes and a coiled-coil protein.
We have reviewed our earlier work in computational/theoretical actinide chemistry [see Acc. Chem. Res. 43 (2010), 19−29].


Environmental Chemistry of Mercury and Other Heavy Metals
We study molecular-level processes involving mercury and other metals, aiming at the environmental chemistry of these elements. This is often done in collaboration with environmental chemists.
Specifically, we are looking at:
(i) novel fluorescence sensors for mercury;
(ii) aqueous mercury species: structures and thermodynamic parameters;
(iii) interactions of environmental mercury and other metals with ice surfaces;
(iv) We have also studied the molecular-level mechanism of the toxicological Hg−Se antagonism.
Parts of the actinide research theme (described above) fit here also.


Solar energy: DSSC and Catalytic Water Splitting
Dye-sensitized solar cells (DSSC) are a very promising next-generation solar cell technology. A DSSC is a tremendously complex system; the principal components are TiO2 nanoparticles, attached dyes that absorb the sunlight (often Ru complexes), an (organic) solvent containing a redox couple (typically I-/I3-) and various additives, and a (Pt) counterelectrode. We apply the toolbox of quantum chemistry to study elementary chemical processes within this assembly, such as, for instance, the interaction of the redox couple and additives with the TiO2 semiconductor or the regeneration of various dyes by the redox couple. Fundamental understanding of elementary processes within the DSSC may help achieve a dramatic improvement in device performance.
In addition, we are studying the mechanism of the catalytic water splitting by Ru complexes. (Noting the intermittency of sunlight, an efficient way of storing energy − e.g. as chemical fuel − is crucial to the large-scale application of solar energy conversion.)


Hydroxyproline Derivatives
This project has been completed recently. It involved the computational study of the prolyl cis−trans distribution in glycosilated hydroxyproline derivatives.

Method Development and Benchmarking of Methods
We are working on the development of new quantum-chemical methods and on the evaluation ("benchmarking") of existing approximations, as applied to various chemical problems.
Currently or in recent past, we are or were involved in the following specific projects:
(i) Evaluation of relativistic methods, continuum solvation models and approximate DFT methods for applications to the chemistry of heavy elements.
(ii) A collaborative project (Prof. P. Budzelaar, University of Manitoba) within the framework of the Dutch Polymer Institute (DPI) aiming at developing an automated high-throughput computing engine for evaluating polymerization catalysts. Within this project, the primary role of our group was the evaluation of new DFT functionals and, more generally, the development of computational protocols for this purpose.
(iii) Method/code development aiming at novel solvation models. This is done within the environment of the ADF suite of programs.
(iv) Development of high-throughput computational (HTC) tools for the prescreening of DSSC dyes.
Mesoscale modeling of novel polymer-based electronic devices
This is a new project, currently coming on stream, that will focus on modeling novel polymer-based redox memory structures.