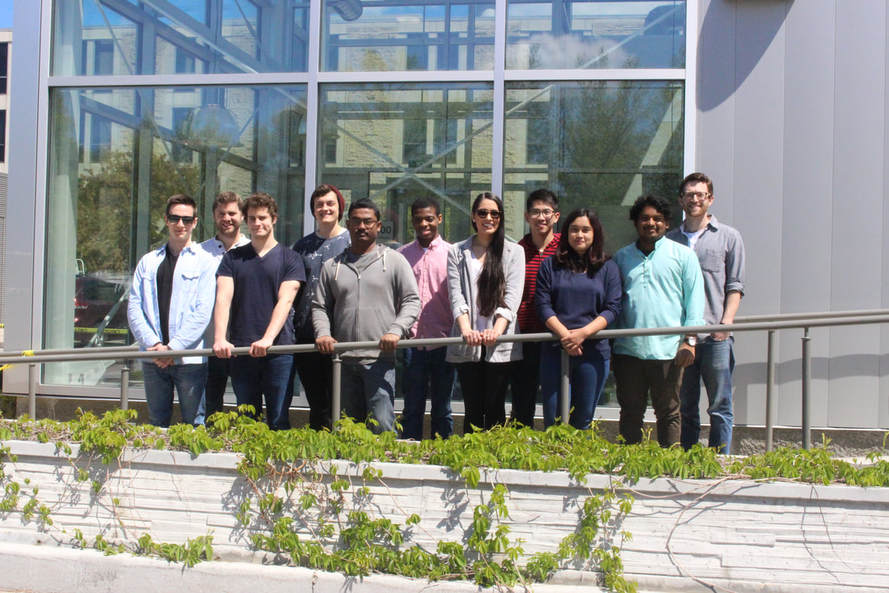 Welcome to the Herbert Group website! David E. Herbert
We are a synthetic inorganic chemistry research group based in the Department of Chemistry at the University of Manitoba in Winnipeg, Canada.
We focus on using organometallic and inorganic chemistry, electrochemistry and polymer science to tackle problems in clean energy and environmental remediation, including aqueous organometallic/inorganic chemistry, small molecule activation including carbon dioxide reduction and utilization, and water treatment.
For more information, please check out our site or
get in touch
.
---
Group News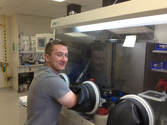 BIG CONGRATS to Pat on being awarded the Governor General's Gold Medal for Outstanding Achievement at the Masters' Level!!!! Keep doing us proud, buddy!!!
---
Congrats to Issiah for transferring into the Ph.D. program!

Congrats to Jason on winning best poster presentation at the 8th Annual Manitoba Materials Conference!

Congrats to Raj and Issiah on their latest Inorg. Chem. article!
​
---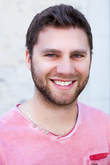 Congratulations to Jason on being awarded a University of Manitoba Graduate Fellowship for his PhD studies! Well done!
---

Congratulations to Pat on successfully defending his MSc as well! Not so much on nearly taking out his eye with the champagne cork ;) Pat is off to Europe to "find himself" - hopefully he finds his way back before starting his next step in the US!
---

Congratulations to Peter on successfully defending his MSc thesis! Pete will start Medical School at the University of Manitoba in Fall 2017 and we wish him all the best on his new journey to become a "real" doctor! :)
---