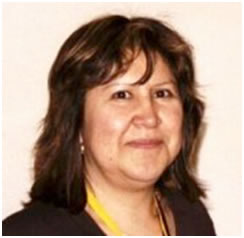 Myrle Ballard
My Ph.D research is:
The Role of Indigenous Women in Sustainable Resource Use: Exploring The Anishinaabe Knowledge Systems at Lake St. Martin First Nation
Indigenous women have the tools for informal sustainable resource strategies largely based in their historic cultural beliefs. This research focuses on local Indigenous women from a local community - Lake St. Martin First Nation. The research will attempt to understand the roles, customs, traditions, positions, views, values, visions and ideas of women from local First Nation communities in Manitoba in regards to land and resource issues in their traditional land-use territories, based on their language which is the key to Indigenous Knowledge Systems, and is the catalyst for informal sustainable management. The significance of the research is to help to understand the connection, if any, between the role of women and the use of language and traditional activities in sustainable resource managements. The research will investigate the use of language, culture, and tradition, which will be measured and tracked over time in order to determine the evolving changes, and what caused these changes. The research will build awareness and strategies that will lead to policy development. It should also help to evaluate other environmental and social factors that may be connected to the sustainable resource management.